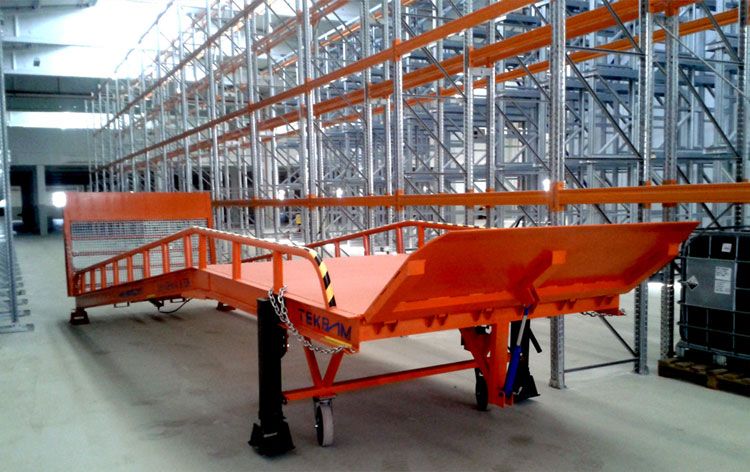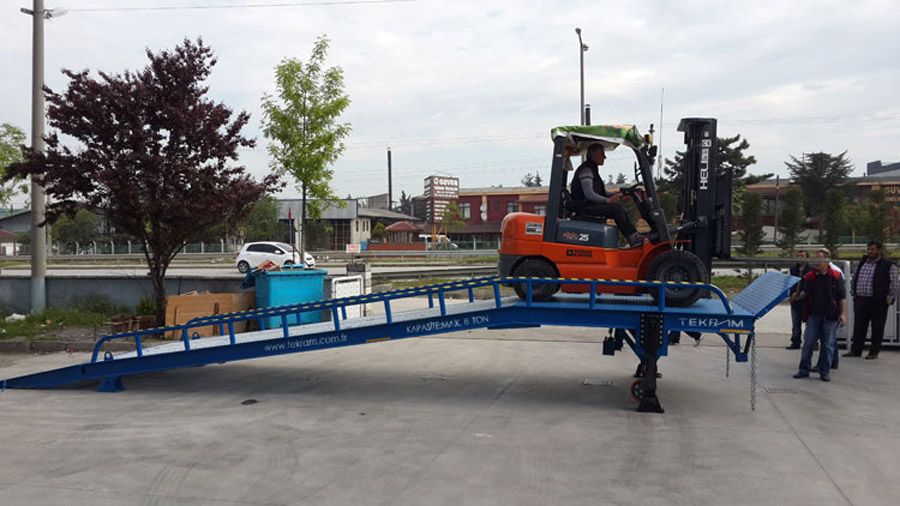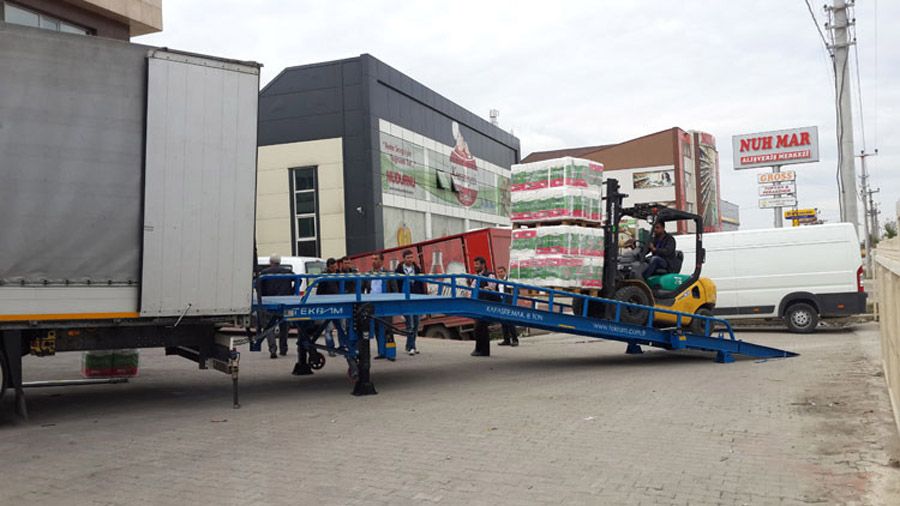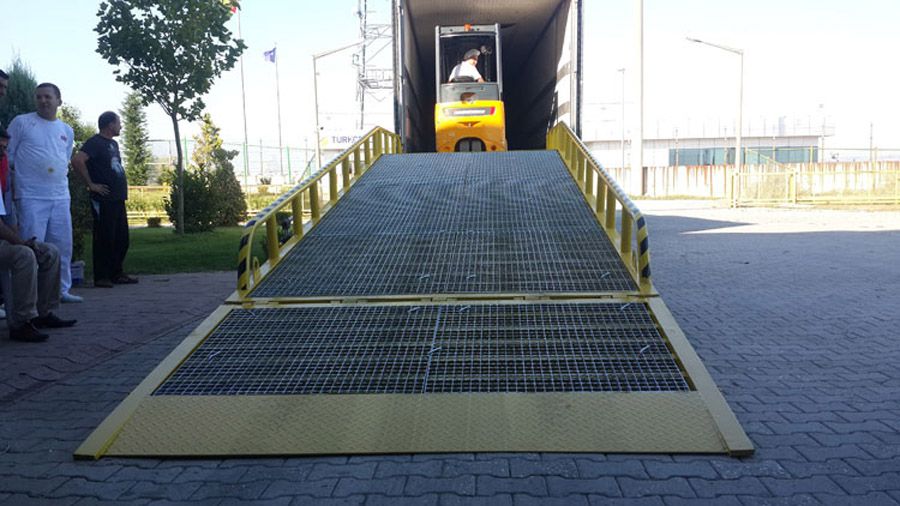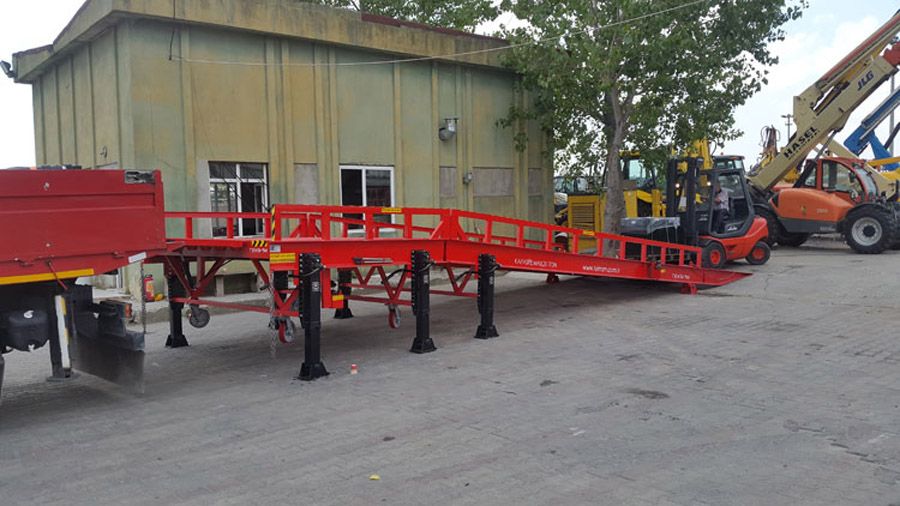 MOBILE LOADING RAMP
Explanation
Removable ramp is a ramp model that allows the forklift climb into the vehicle during loading and unloading in case of flat ground surfaces.
Advantages
Improves work productivity by shortening the loading time.
It can be easily repositioned thanks to its being removable.
It needs a less space when not in use thanks to its being foldable.
It makes it easy for the forklift to climb thanks to its notched galvanized grid structure.
It provides safe and easy use thanks to the hydraulic system.
Standard Equipment
Safety chain
Q 260x70 two heavy duty wheels.
Trailer jack (Wrestler jack)
12 / 13mm high-strength latch manufactured from teardrop pattern cast at the length of 700mm
Safety railing system at the height of 300mm
Two hydraulic manual pumps